In this article, we'll explore 11 of the new and exciting features that were introduced in Windows 11.
1. Enhanced Virtual Desktops
Virtual desktops allow users to create separate workspaces for different projects and tasks, making it easier to stay organized and productive.
Windows 11 introduced unlimited Virtual Desktops allowing users to create separate workspaces for different projects and tasks.
However, virtual desktops require use CPU and RAM resources – creating too many virtual desktops will slow down your computer.
To access Virtual Desktops –
On your keyboard, hold the Windows button and press Tab
Virtual Desktops can be accessed using the Desktop interface
New Virtual Desktops can be created by clicking New Desktop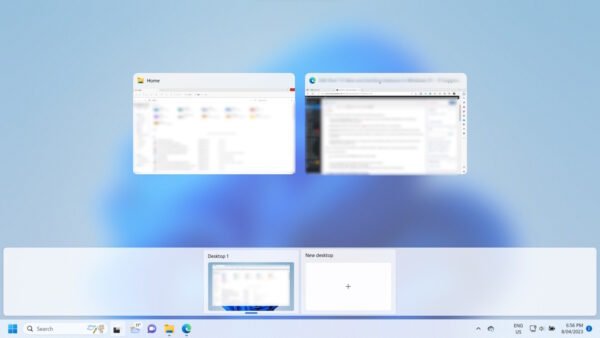 2. Snap Layouts
Snap Layouts allow users to easily arrange and organize their windows on the screen, improving productivity and multitasking.
Docking improvements: Users can now snap up to six windows on the screen at once, making it easier to multitask and work with multiple applications simultaneously.
Snap Layout suggestions: Windows 11 also provides users with snap layout suggestions based on their usage patterns. When a user snaps a window to the side of the screen, the operating system will show a list of compatible snap layouts that the user can choose from.
To use Snap Layouts:
Hover over the maximize button on an open window.
Select the desired layout from the available options.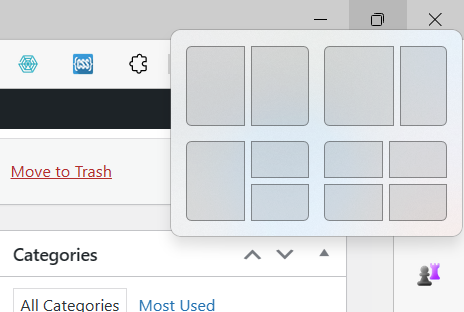 3. Widgets
Windows 11 introduces a new Widgets panel that provides personalized information, such as news, weather, and calendar events.
Users can customise the widgets to display the content that matters most to them.
To access the Widgets panel
Click the Widgets icon on the taskbar or press the Win + W keyboard shortcut.
Customize by clicking 'Add Widgets' and selecting your preferred options.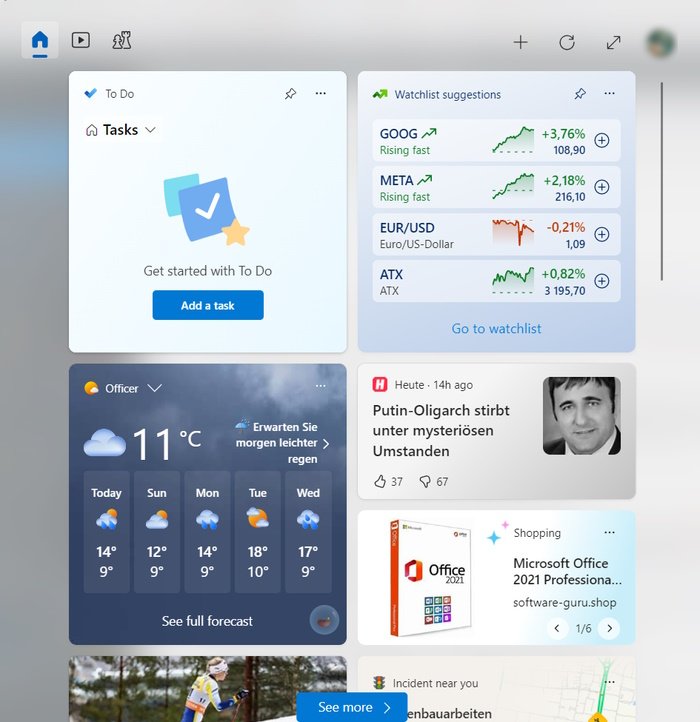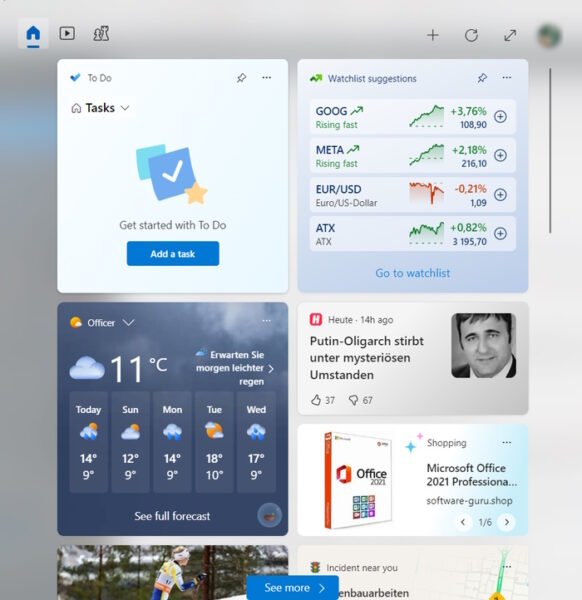 4. New Microsoft Teams Integration
Users can now access Microsoft Teams directly from the taskbar. With this integration, they can quickly start a call, join a meeting or chat without having to open the Teams app.
Access Teams by clicking the Teams icon on the taskbar.
Sign in with your Microsoft account and start chatting or making video calls.

5. Redesigned Taskbar and Start Button
The taskbar and Start button have been redesigned and centered, providing easier access to frequently used apps and a fresh, modern look.


6. DirectStorage Technology
Windows 11 incorporates DirectStorage technology, which results in faster loading times and enhanced gaming performance.
This feature is particularly beneficial for users with high-performance gaming PCs and SSDs.
This feature works automatically on supported hardware; no manual access is required.
7. Auto HDR
Auto HDR automatically enhances visuals for a more vibrant and immersive gaming experience.
Windows 11 can apply HDR support to a wide range of games, even those not originally designed with HDR in mind.
Access by opening "Settings" > "System" > "Display"
Toggle on "Auto HDR" if your hardware supports it.
8. Microsoft Edge Integration
The latest version of Microsoft Edge is deeply integrated into Windows 11, offering new features such as vertical tabs and sleeping tabs, which can help users better manage their browsing experience.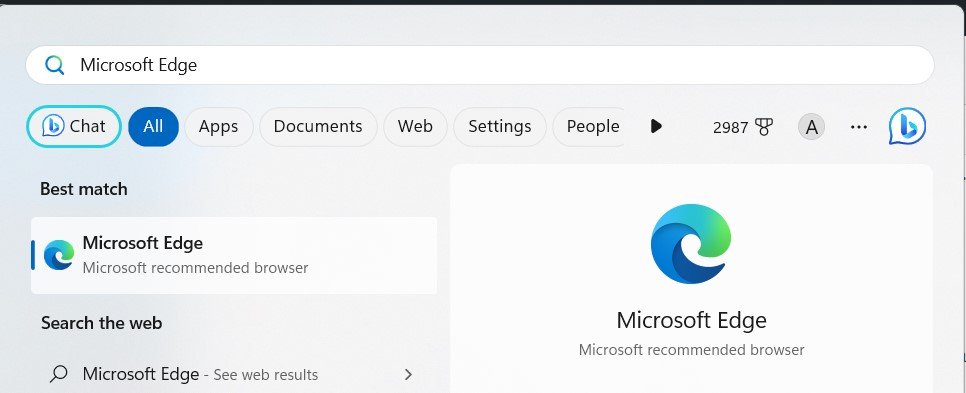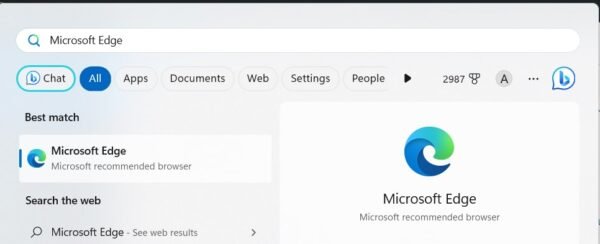 9. Enhanced File Explorer
Windows 11 Enhanced File Explorer is an updated version of the traditional file explorer in Windows operating system.
It offers a more modern and streamlined interface with new features and enhancements that make it easier and more efficient to navigate and manage files and folders.
Some of the key features include:
New Interface: Featuring rounded corners, new icons, and a more streamlined layout.
Improved Search: More advanced filtering options and faster results.
Integrated File Previews: File previews are now built into the File Explorer, and supports a wide range of file types, including images, videos, and documents.
New Context Menus: The context menus have been updated with new options and a cleaner layout.
Integrated File Sharing: File sharing has been integrated into the File Explorer, allowing users to easily share files and folders with others directly from the interface.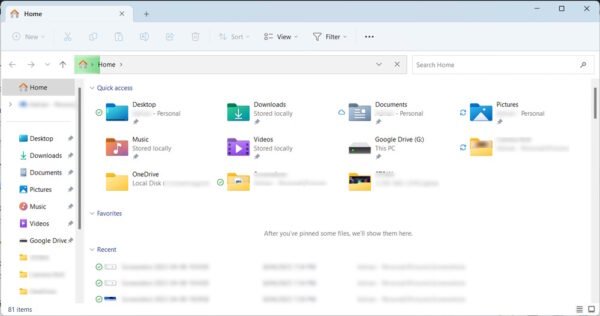 10. Accessibility Features
Windows 11 features a suite of tools designed to assist people with disabilities to use and navigate their computers more easily.
Some of the key additions:
Voice typing: Users can now dictate text into any text field using the built-in Windows dictation feature. This is particularly helpful for people with mobility or dexterity impairments who may struggle to type on a keyboard.
Text cursor indicator: A new feature that highlights the text cursor to make it easier to find on the screen. Users can customize the size and color of the indicator to their preference.
Virtual cursor: This new feature allows users to navigate their computer using a virtual cursor, which can be controlled with the arrow keys. This is particularly useful for people who use a screen reader to navigate their computer.
High contrast mode improvements: Windows 11 has made several improvements to the high contrast mode feature, including the ability to customize the color of text, background, and accent colors.
Improved Magnifier: The Magnifier tool now has a new mode that allows users to magnify only a portion of the screen. This is particularly helpful for people with low vision who may find it difficult to read small text.
New accessibility settings layout: The accessibility settings have been redesigned in Windows 11 to make them more user-friendly and easier to navigate.