Finding images for a web design mockup can be tedious and expensive.
A quick Google search will reveal many websites that offer free stock images, but you'll find mostly low quality images on ad riddled websites.
Fortunately some websites deliver better than others.
The list below are the ones that I've found stand out as having excellent stock images.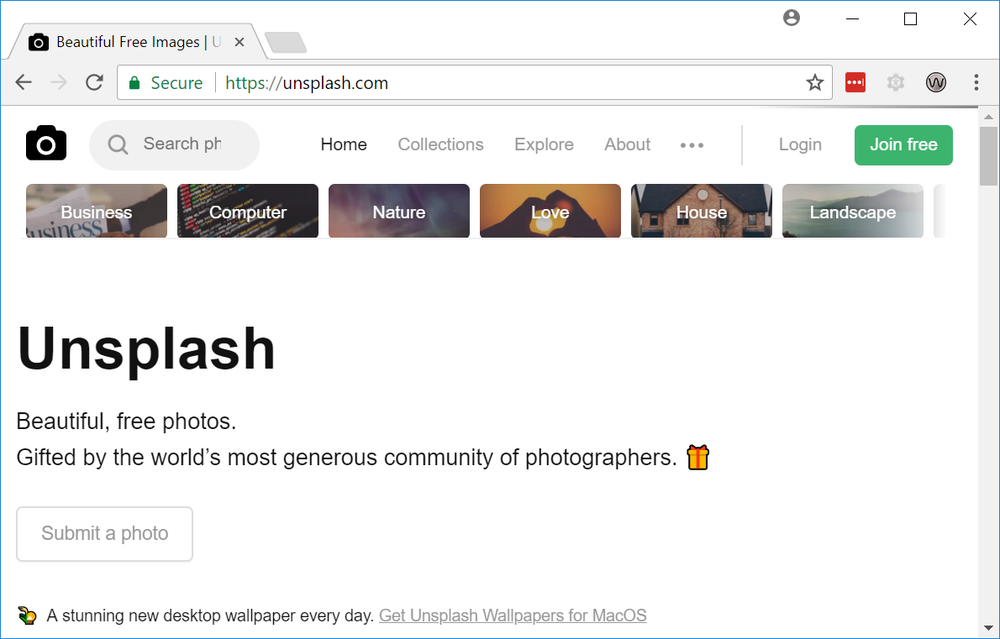 Unplash offers a massive number of high quality images.
You can search using your own keywords or browse using categories or user compiled collections.
Images can be downloaded without requiring a login.
No requirement to credit Unplash or photographer.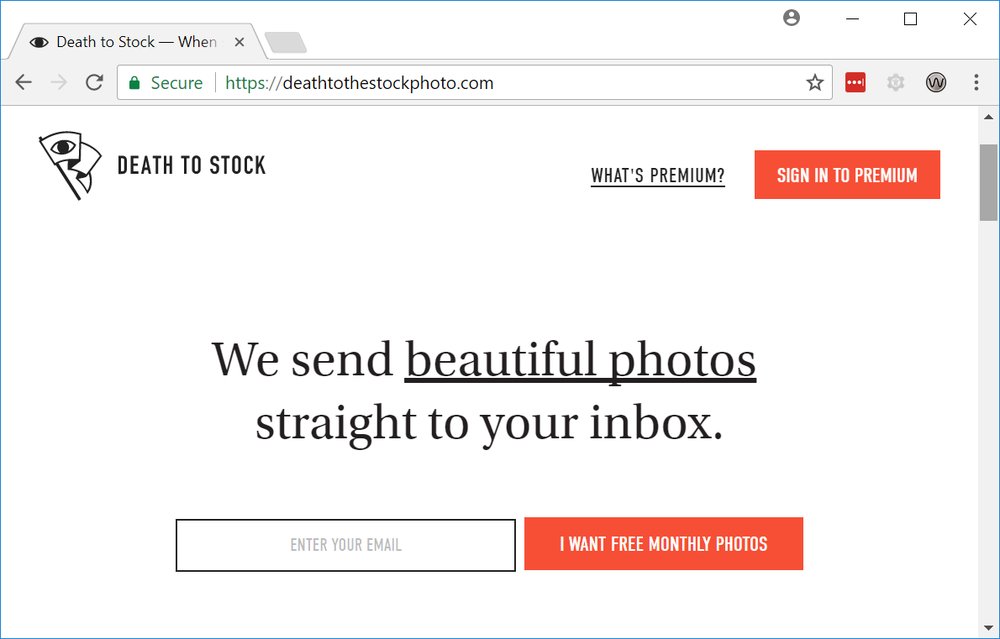 The Death to Stock Photo website provides a monthly "photo pack" of free images and videos via email.
Without signing up you can view the current months selections – and they're all very high quality.
They also offer a premium service that gives you access to more "photo packs" and searching and filtering.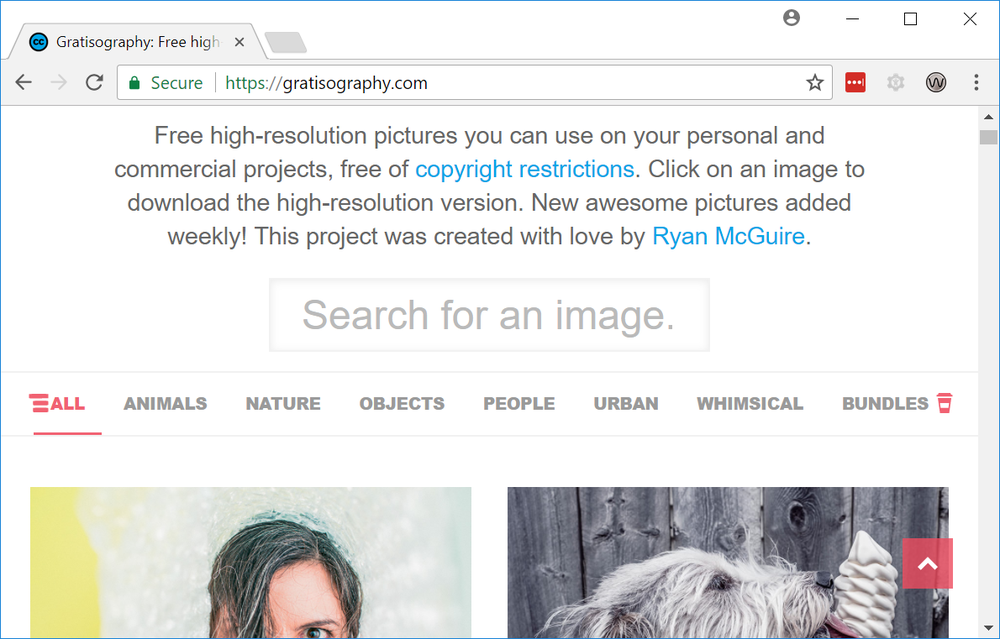 Gratisography lets you search, browse and download the images in their library free of charge without having to register or log in.
The images are high quality, but there doesn't appear to be as many as Unsplash.
All their images free of copyright restrictions – they're upfront of that. 100% free to use in any of your personal or commercial projects (as long as they're not being redistributed or you try claiming ownership).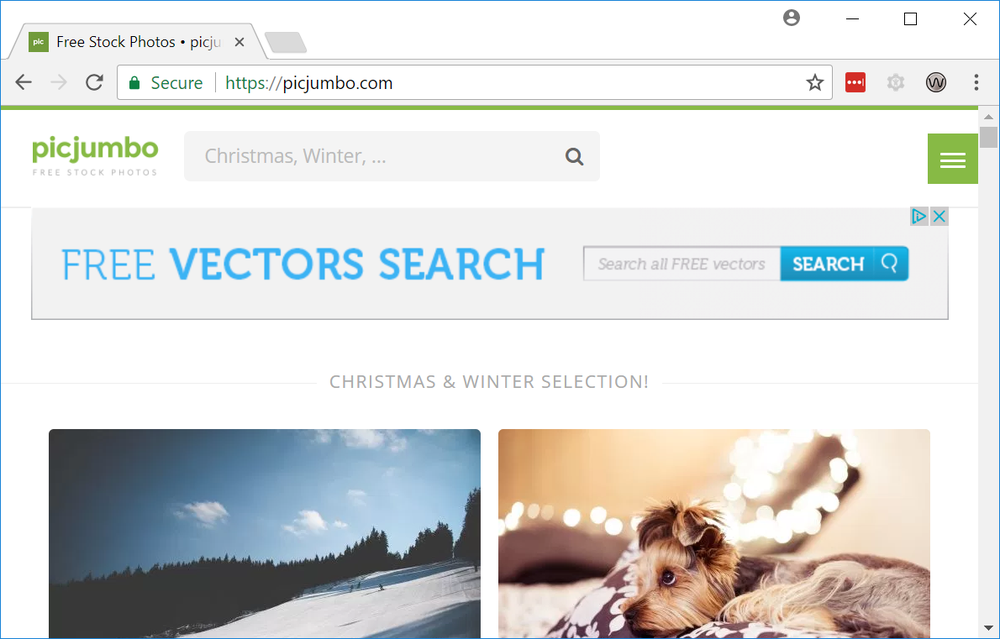 picjumbo offers a mix of free and premium high quality images – all accessible through keyword searches or browsing categories and tags.
What I don't like about picjumbo is the number, placement and type of in-page ads. I'm all for in-page ads when done right, but these looked deceptively like content – even a search box at the top of the page.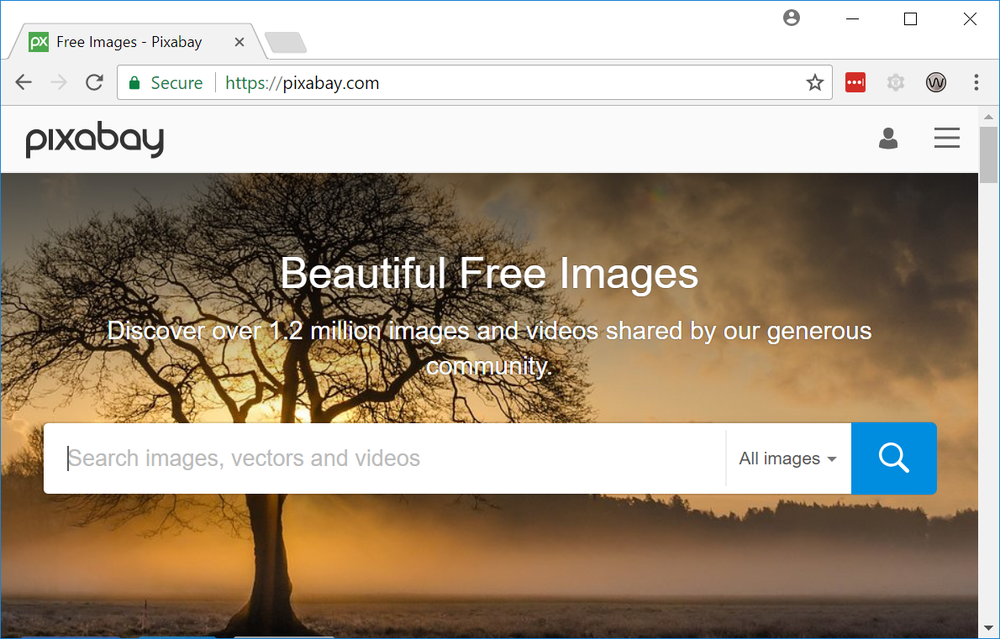 Pixabay has a really great interface – allowing you to keyword search and browse by categories and tags. Unlike the others it also allows you to filter by image attributes – such as orientation and colour.
It does however require you to register and log in to download the high resolution images.