We all do it – there's a simple question and we turn to Google for an answer.
And it works … mostly.
But what if there's no answer? What if it's just unknown.
Unfortunately there's many websites built around this to lure traffic. Quite simply – it's click bait.
For example, a Google search for "rick and morty season 6" – a TV show that hasn't yet made an announcement.
The first result looks promising – an authorative website, important keywords in the title and recently updated.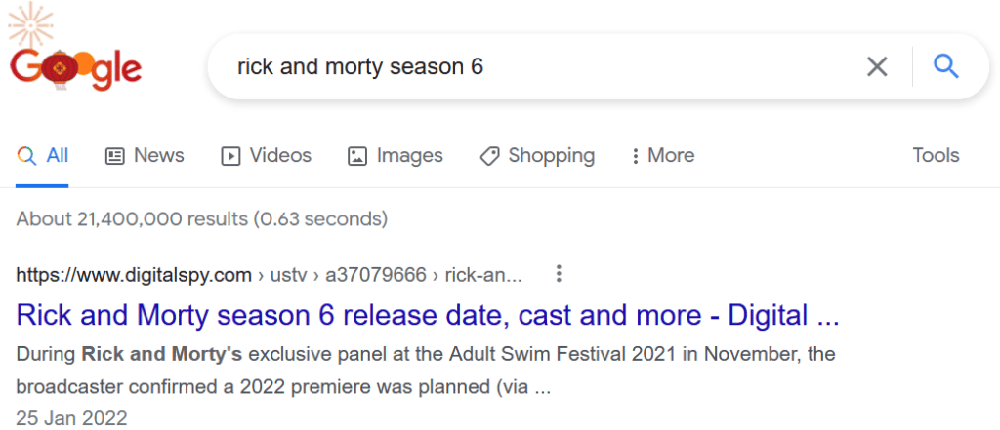 But as soon as you load the website you get the typical shoddy website experience:
banner ads that push the content below the fold
auto playing videos
ads beside and throughout the content
long form content that rambles without meaning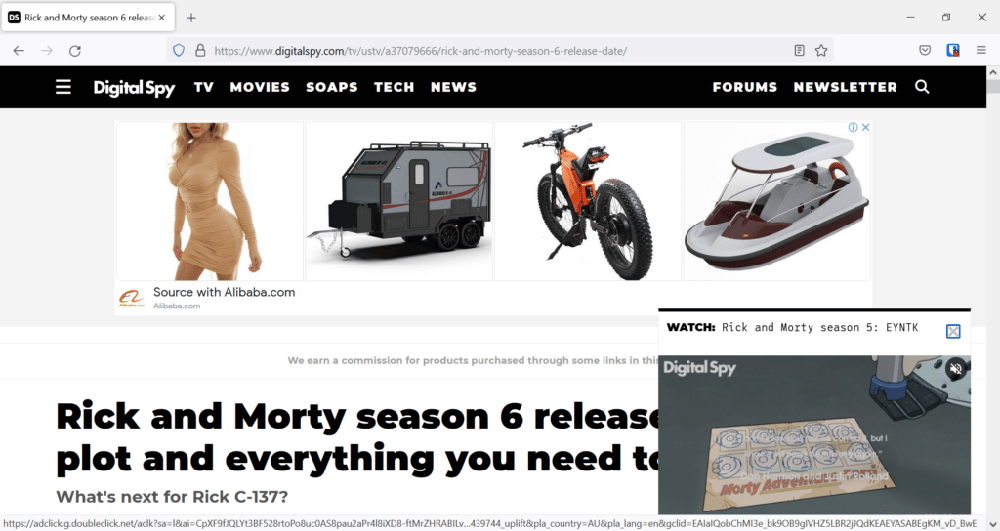 Pushing through all this, it becomes clear – they do not know the answer.
It was a trick to get you on their website, to stay there for as long as possible so they can build ad revenue.
But perhaps you missed the answer – so you scroll back through, carefully checking through the useless drivel. But only find opinions and speculation.
Even more questions
My question for these websites is – what makes you think this is OK?
To say your content has the "release date" and "everything you need to know" – then put people through a mountain of useless information and no clear answers.
At very least you could say at the start "we don't know – no one knows".
How to find an answer, but it will hurt content publishers
A worrying trend has been happening with Google search – where they will take website content and present the relevant information in the search results.
We see this in our search results as "people also ask". Where we see instant answers to the question and other similar questions.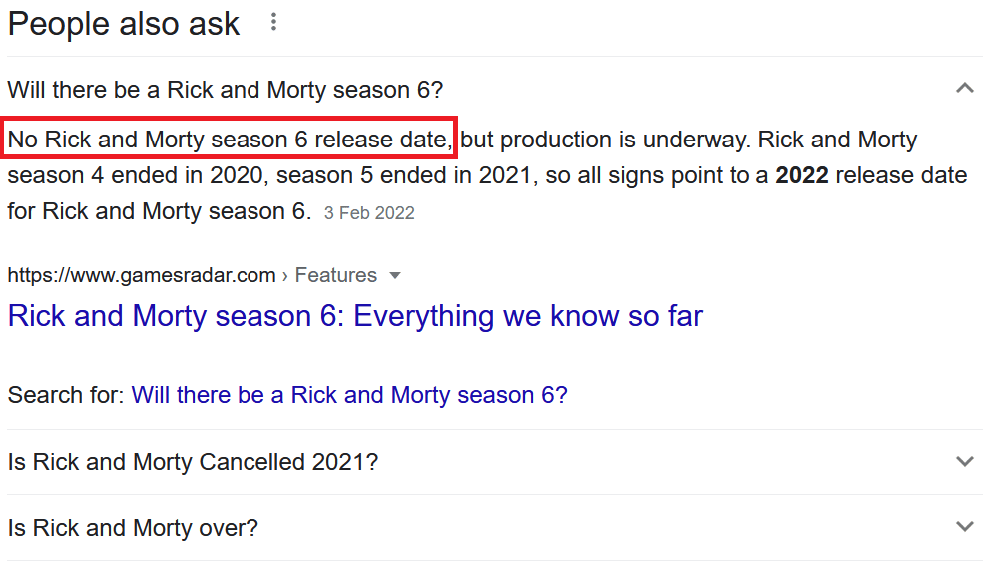 This is great for people searching for answers, but it could start a downward spiral for the internet.
Could this undo the free and open Internet we know?
When traffic to websites decreases, publishers have less incentive to produce quality content.
Less quality content, reduces the value of the internet and gives more power to internet giants like Google.
This creates a monopoly – where the voices of few are heard – because the people that control what is found online, also control what is created.