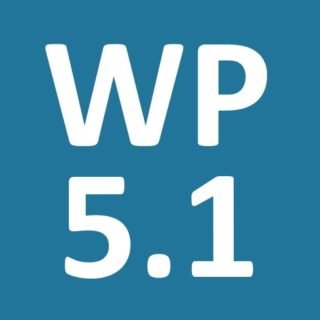 WordPress 5.1 was released today.
5.1 is a major release that includes 303 bug fixes and 156 enhancements – launching the first "site health check" functionality and further performance improvements for the Gutenberg editor.
Site Health Check
The Site Health Check project is a collaborative multi-team project with a focus on encouraging better site maintenance.
The main goal is to increase the increase the PHP version supported by WordPress. With plans to make PHP 5.6 the the minimum version in April 2019.
In WordPress 5.1 notices are displayed to administrators of sites running on less than PHP 5.6. WordPress will also start honoring plugin PHP version requirements.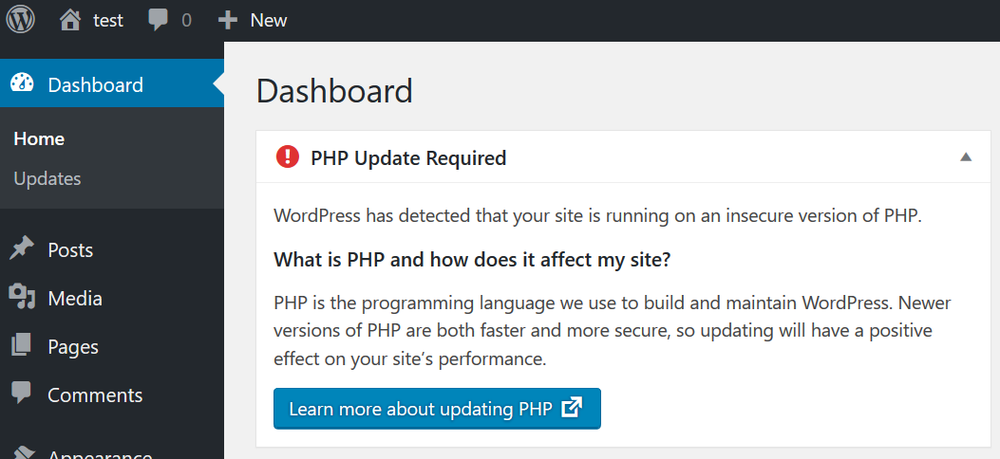 Gutenberg performance
Since the release of Gutenberg in 5.0 the performance and experience has continued to be improved.
In 5.1 Gutenberg should feel a little quicker to start, and typing should feel smoother.
Multi-site metadata
A new database table – wp_blogmeta – has been added for storing metadata related to sites.
This provides an official place for shared metadata for a multi-site WordPress installation.
wp-cron improvements
5.1 introduces a change in behaviour for cron spawning on servers running fastcgi and PHP 7.0.16+.
The change improves handling of big cron jobs by having wp-cron.php return a response immediately, allowing additional requests to run at the same time.
There were also a number of developer focused changes – with new functions and standardising return values of existing functions.
Developer love
5.1 is packed with useful updates for developers, including:
How to install the update?
As a major release 5.1 will need to be installed manually.
You will need to install by logging into your WordPress administration console and go to the Dashboard -> Updates page.
As always, backing up the site before installing updates is highly recommended.