Problem
When using a ConfigMgr Task Sequence to install an application the application program is blank or gives an error message when applied.
The advertised program is distributed corrected and can be installed manually from the 'Run Advertised Programs' list.
Error Message:
This task sequence object references one or more invalid packages. Make sure all associated packages exist and are available to the task sequence object.

Resolution
Disable the 'Allow users to interact with this program' option from the programs configuration.
Open the program properties
Select the 'Environment' tab
Un-tick 'Allow uses to interact with this program'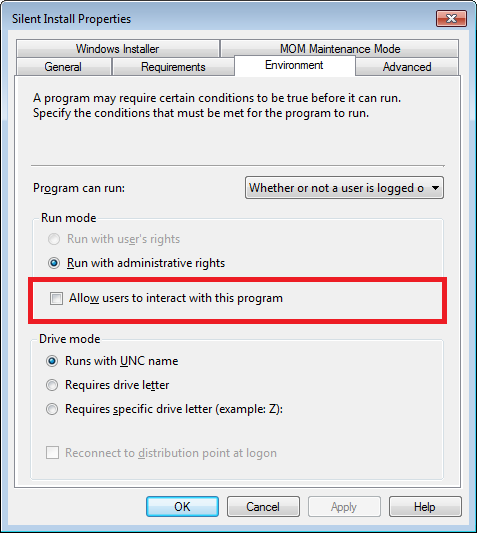 <–>