The following guide describes how to create a Crystal Report which will keep grouped records on the same page.
In this example the 'Group Header' section is used to separate each record, so for ease of use it is importing that each Group Header does not span across multiple pages.
The image below demonstrates that the Group Header (GH1) has been placed on the previous page, leaving the records on this page without the 'Project ID' field value.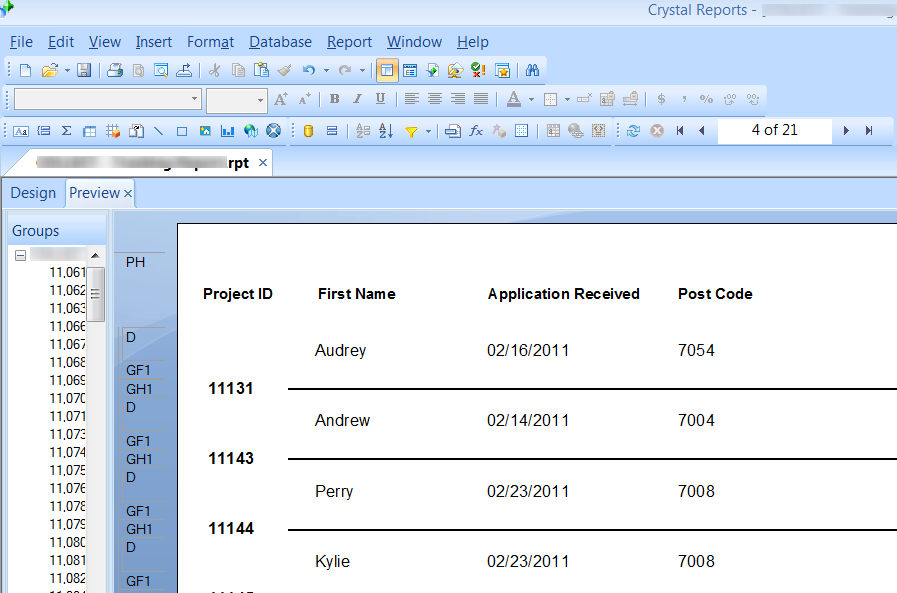 Open the report in Crystal Reports
Right-click on the section title, 'Group Header #1:' and select 'Change Group'

Select the 'Options' tab
Place a tick next to 'Keep Group Together'
Click 'OK' to save the changes
Preview or run the report. The report will now ensure grouped records are not spread across multiple pages.