Google have recently released a major tool for the Android mobile operating system – the Android Device Manager.
Released in August 2013 the Android Device Manager has received very little publicity or attention, however given what it offers it's highly recommended.
The Android Device Manager can be used to locate your phone, ring it, lock the phone and reset the unlock password and remotely erase (factory reset).
Check it out here: https://www.google.com/android/devicemanager (note – you will need to be logged in using the Google account associated with the device. You will also need to enable the remote lock and factory reset option from your device to have these options available to you, see below)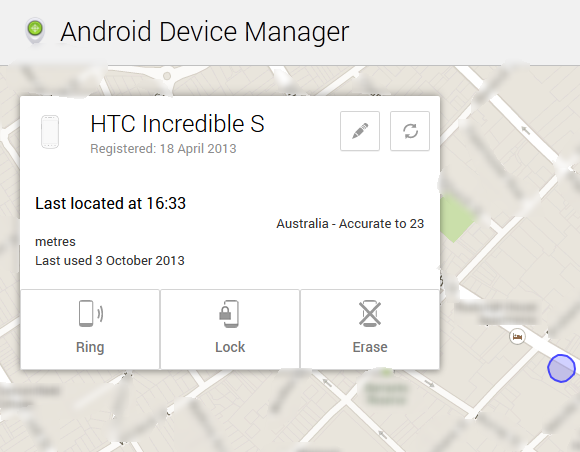 Android – How to enable remote lock and factory reset (erase)
Using your Android device open the All apps screen
Open the 'Google Settings' app
Click on 'Android Device Manager'
Ensure that both 'Remotely locate this device' and 'Allow remote lock and factory reset' is ticked
Using your computer, reload/refresh the Android Device Manager – https://www.google.com/android/devicemanager