if you've previously used Outlook 2007 or 2010 and have made the jump to 2013 you will notice that if the reading pane is open replies and forwards will open in the preview pane.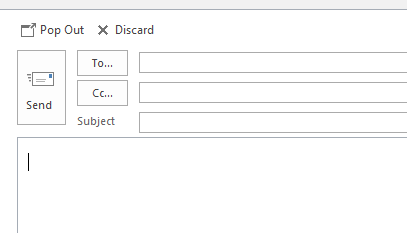 In previous versions of Office replies and forwards opened in a new window.
The steps below detail how to change this behaviour – so replies and forwards open in a new window whent he reading pane is enabled.
With Outlook 2013 open, click on the 'File' menu then 'Options'
Click on 'Mail' in the left hand menu
Scroll down until you see the 'Replies and forwards' heading
Place a tick next to 'Open replies and forwards in a new window'
Click 'OK' to save the changes.