The steps below show how to remove a background colour that has been applied to an email you received and are replying to.
Unfortunately there is no automatic way to do this, you need to either remove the background colour or switch the 'plain text' format for each email.
In this example, the email has a black background – which with the default blue reply font or black standard font makes the text unreadable.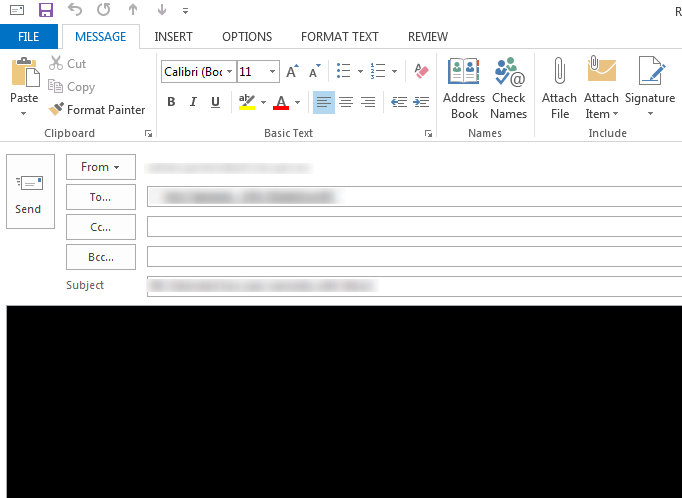 With the email in 'reply' mode (having started the reply)
Click on the 'OPTIONS' tab

If you do not have the 'OPTIONS' tab – you need to make the reply appear in a new window – click on the

Click on 'Page Color'
Then Select 'No Color'