Problem
Using Word 2013, a paragraph is breaking onto a new page automatically rather than splitting across two pages.
This is happening despite the page margin being large enough to allow at least the first part of the paragraph to appear on the first page.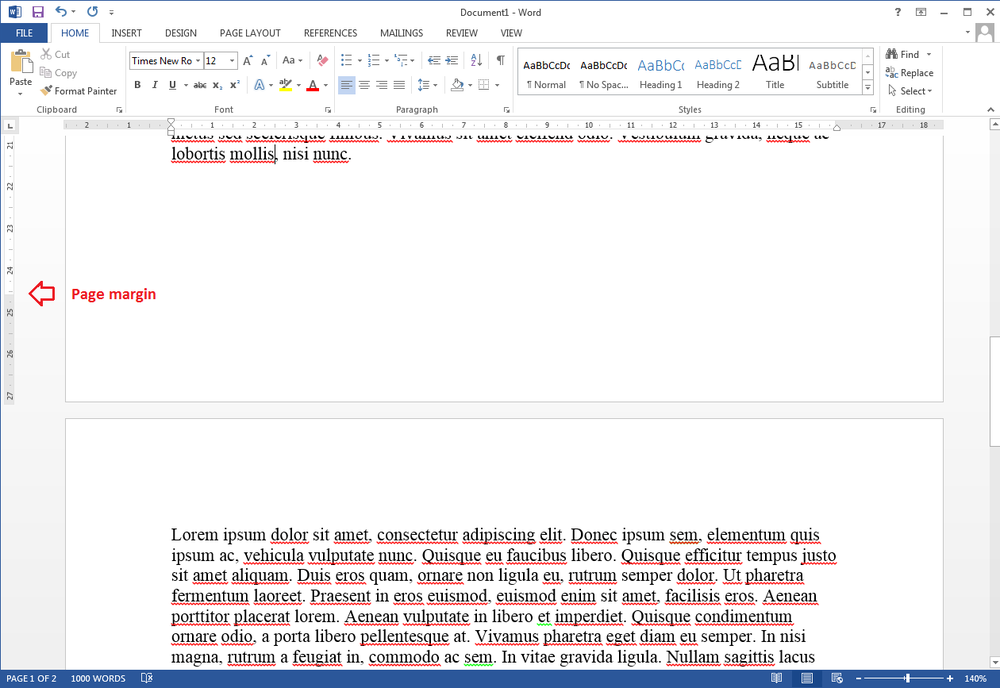 Solution
This usually occurs when the 'Keep lines together' setting has been applied to the paragraph.
To fix this you need to check the paragraph settings – I suggest you select all the text to set the same setting for all text in your document.
Either click into the paragraph that isn't behaving as expected or select all using Ctrl + A on the keyboard
Right click and select 'Paragraph'
Ensure that 'Keep lines together' is no ticked.
I also suggest that you make sure 'Window/Orphan control' is ticked – this should be ticked by default.
Click 'OK' to save the changes.
The paragraph should now be breaking over two pages.