The following steps show how to view passwords that have been saved using the built-in password manager.
These are the passwords saved when you see the 'Do you want Google Chrome to save your password password for this site' prompt.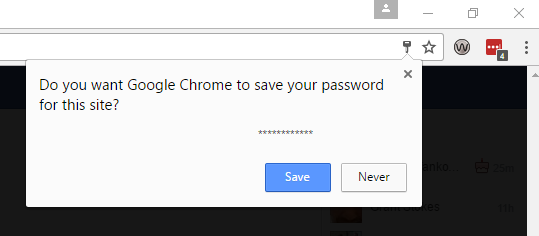 With Google Chrome open, click on the menu bar at the top right of the window then 'Settings'
At the bottom of the settings window, click on 'Show advanced settings'
Under the 'Passwords and forms' heading, click on 'Manage passwords'
Under 'Saved passwords' you will see a list of all the saved login details (and passwords) for the browser
Next to the masked password you'll see a 'Show' button – click it to display the password saved to the browser.