By default Skype for Business 2016 will group all conversations into a single window – providing tabs to switch between them.
Many people find that this makes it harder to notice and access conversations with new messages.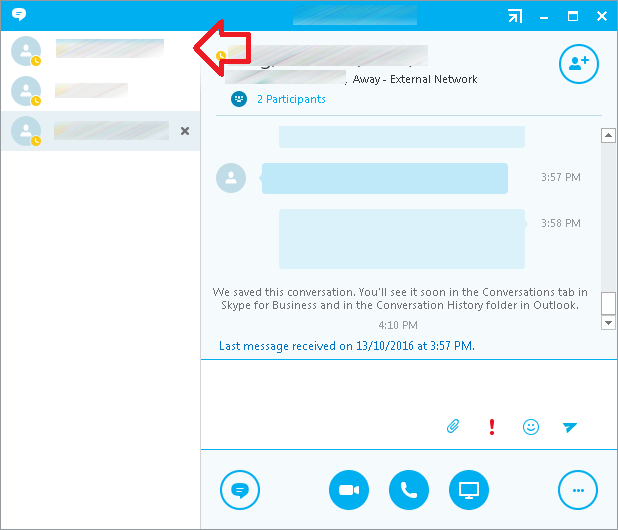 The steps below show how to disable the tabbed conversations feature – giving you separate windows for each conversations.
Right-click on the Skype for Business icon in the taskbar and click on 'Skype for Business 2016'
Click on the cog icon at the top right of the window
In the left menu click on 'IM'
Untick the 'Enable tabbed conversations' option