Problem:
When attempting to access 'www.gizmodo.com', 'www.kotaku.com.au', or 'www.lifehacker.com.au' you receive a 'Bad Request' error message and the website fails to load.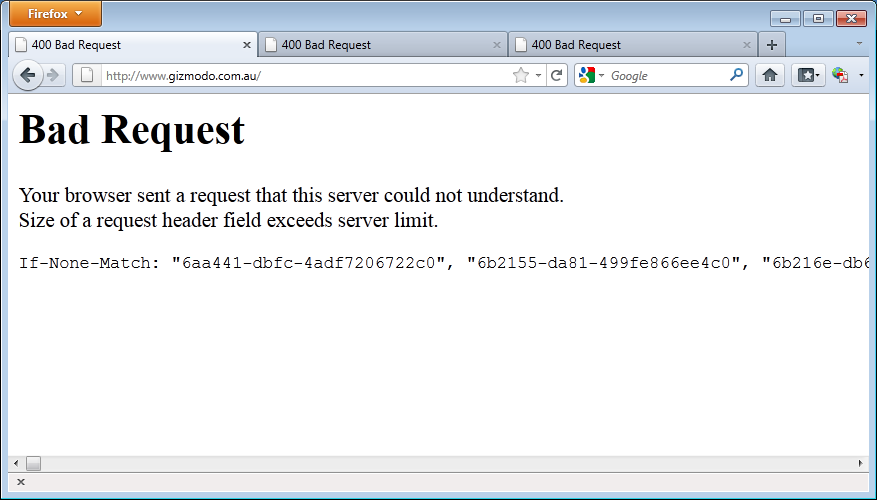 400 Bad Request
Bad Request

Your browser sent a request that this server could not understand.
 Size of a request header field exceeds server limit.
Solution:
This issue has been observed when your access to the Internet goes through multiple proxy servers.
To access the website, perform a forced refresh of the website each time the message appears.
If you are using Firefox or Internet Explorer this can be done by holding CTRL and pressing F5 on the keyboard.