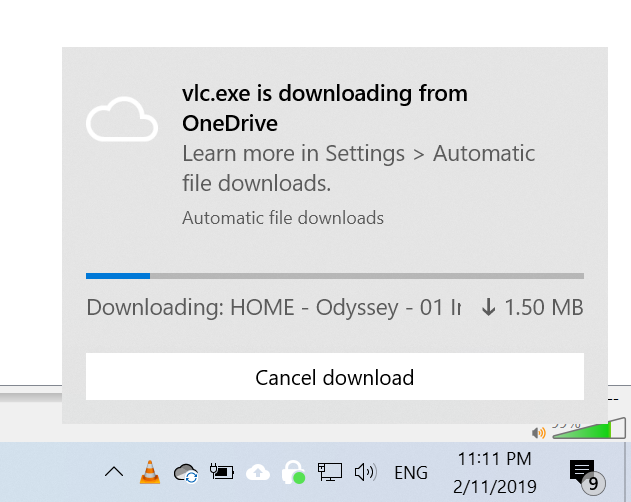 By default, when OneDrive needs to download files in the background – a notification is shown in the bottom right of the window along with a notification sound.
For example, when an album is being played OneDrive will automatically download all the tracks in album.
This is useful to know, but quickly becomes annoying as it continues to appear and play the notification sound.
Fortunately there's an easy way to disable the notification.
How to disable OneDrive downloading notification
Click on the Windows Start button
Click on the Settings cog icon
Click on 'System'
In the left hand menu, click on 'Notifications & actions'
In the right hand pane, under 'Get notifications from these senders'
Turn off OneDrive