Chances are you if bought your computer with Windows pre-installed it will be the 'home' edition. The home edition has a handful of limitations which mostly goes unnoticed, for example features that you would use to manage a computer on a business network. One of these limitations however is becoming more important – the ability to use the GPEDIT.MSC (Group Policy Editor) tool.
Windows 10 has significantly cut back the settings you can control using the 'settings' and 'control panel', for example the ability to disable Windows Updates. With GPEDIT you have access to significantly more settings without resorting to risky registry hacks.
The download below includes an installable copy of GPEDIT.MSC for Windows 10 Home Edition – both x86 and x64.
To install, download the ZIP file and extract it to a folder then run install.cmd as an administrator (right-click -> 'Run as administrator')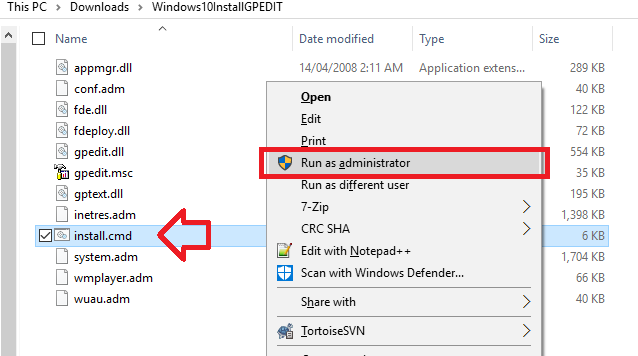 Once installed you will be able to open the Group Policy Editor by opening the run command (on your keyboard: Windows Button + R) then entering gpedit.msc