If you regularly take screenshots using your keyboards print screen button you may have noticed that the cursor is never included.
Why? Because the cursor is essentially displayed above what is on your screen. It's been this way since at least Windows Vista. There's a geeky explanation here.
To have the mouse cursor included you will need to use a third party screen capture software, such as Gadwin PrintScreen.
Once you've installed Gadwin PrintScreen (I recommend the freeware version) go to the options page and make sure 'Capture the Mouse Cursor' is ticked.
I also recommend un-ticking 'Preview Captured Image' and 'Save Capture to File'.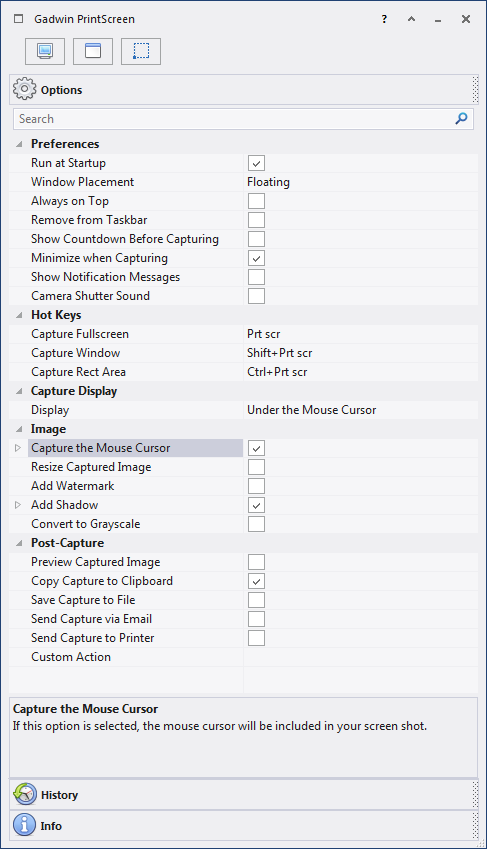 Now when ever your press print screen the mouse cursor will be included!