Problem
When you open Internet Explorer (in this case Internet Explorer 11 using Windows 8) the home page fails to load, and all pages you attempt to load are blank or empty.
Additionally, the majority of menu items are greyed out and unable to be used.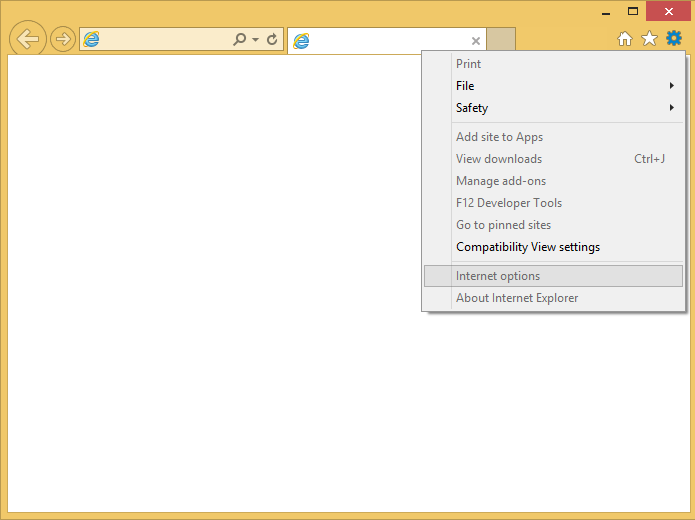 Solution
This issue may be related to corrupted Internet Explorer add-ons.
The solution is to reset Internet Explorer, however as the 'Internet options' menu is greyed out you will need to access it from the control panel or Windows Chimes (for Windows 8).
For Windows 8, press the Windows button on the keyboard and type Internet Options and from the list select the Internet Options
Open the 'Advanced' tab
Click on the 'Reset' button
And finally click on the next 'Reset' button
Click 'Close' and 'OK' to close the windows.