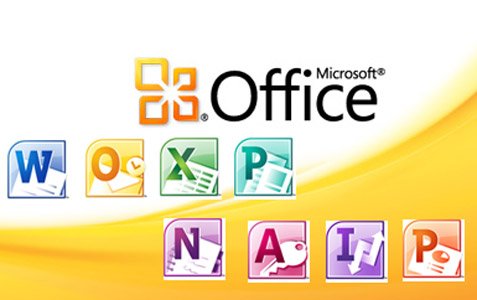 If you've already installed Microsoft Office 2010 64-bit you may have noticed that there are some compatibility issues.
Many people have reported that their add-ons or third party applications which used to integrate with the Office suite doesn't anymore. The applications typically report that Outlook isn't the default mail application, but after checking this you can see it definitely is.
For those that have experienced this issue, the first step is to try the 32-bit version of Office. Few applications work with the 64-bit version.
Many applications were designed to work with the 32-bit version of Outlook (some may need to be updated before they will work with Outlook 2010 32-bit, for example the Blackberry's Desktop Manager or Quicken 2010).
Additionally, if you sync your smart-phone or PDA with Outlook, you need to confirm your device will sync with the 64-bit version.
For these reasons it is suggested that you avoid the 64-bit version unless you have confirmed the add-ins and utilities you want to use will work with it.
Why would someone NEED Office 64-bit?
Unless you need to open large (2 GB) Excel and Access files, you should not use the 64-bit version. For the typical user there is no benefit for using the 64-bit version, despite what some may claim – Office will not run faster or better.
You DO NOT need to install the 64-bit version of Office simply because you have the 64-bit version of Windows 7 installed.
What Microsoft have to say:
"Office 2010 provides support for the 32-bit version of Office 2010 programs running on 64-bit operating systems by using WOW64, a compatibility environment provided by the operating system that allows a 32-bit application to run on a Windows 64-bit operating system. Using the 32-bit version of Office 2010 allows people to continue to use existing third-party add-ins for Office that are 32-bit. The 32-bit version of Office 2010 is the recommended option for most users, because it prevents potential compatibility issues with other 32-bit applications, specifically third-party add-ins that are available only for 32-bit operating systems."
More Information: microsoft.com – Choose the 32-bit or 64-bit version of Microsoft Office
Pros & Cons: 32-bit
Many existing add-ins and programs work with it.
Can co-exist with other 32-bit Office applications.
Office 2010 has the same memory requirements as Office 2007 but even with 32-bit Office, you can open, edit, and switch among applications much faster on 64-bit Windows than on 32-bit Windows.
Syncs using WDMC
Pros & Cons: 64-bit
Supports larger file sizes – over 2GB in Excel and Access
Most add-ins and Active X controls do not work with it
Cannot co-exist with 32-bit Office family applications
Syncing with Windows Mobile devices using WMDC is NOT supported