.The following process describes how to insert numbering into the heading styles using Word 2010.
The numbering wil also be displayed in the table of contents.
Step 1: Customise Heading Style
Open Word 2010
Right click on desired heading and select 'Modify'
Select the 'Format' button then 'Numbering'
Select the numbering style you want then click 'OK' and then 'OK'
Repeat the process for 'Heading 2' and 'Heading 3' if required.
Step 2: Insert Table of Contents
Open the 'References' tab
Select 'Table of Contents' and then select the desired table of contents to use
The table of contents will contain all the Heading 1, 2 and 3. The numbering for each header will also be displayed.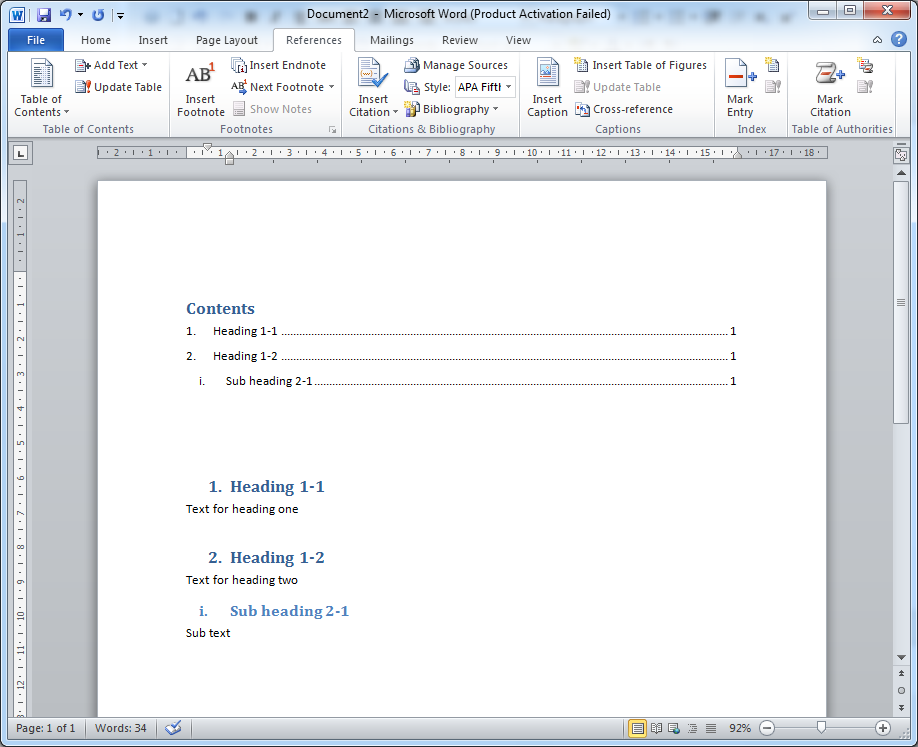 Tip: Don't forget to update the Table of Contents if there are changes made to the documenting headings.