Outlook 2013 has introduced a new feature called 'message preview' which allows you to display the first 1, 2 or 3 lines of an email in the inbox without opening the email.
By default it is configured to display the first line, and for some is seen as visual clutter.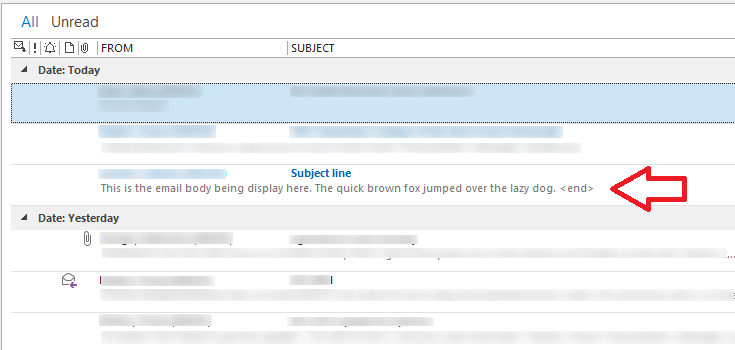 The steps below detail how to configure this feature to turn it off.
With Outlook 2013 open select the 'VIEW' tab
Under 'Message Preview' select 'Off'
A new window will open, asking if you want to apply the setting to all folders or only the one you have open. Select 'All mailboxes'
The folders will now appear less clutter.