New to Office 2013, when you open an Office product (Word, PowerPoint, Excel etc) you see a start up screen rather than a new document.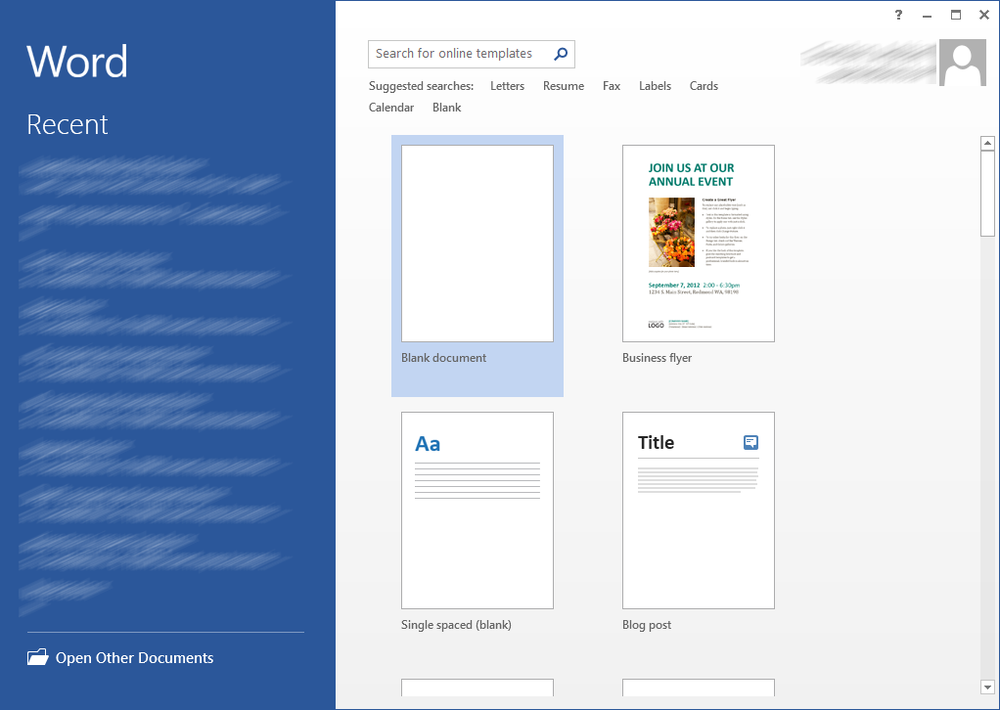 The instructions below use Word 2013 to show how to disable the start up screen. The process to change this is the same for all Office products.
If the start up screen is currently open, either click 'Blank document' or escape on the keyboard to close the start up screen.
Click on the 'FILE' menu then click on 'Options'
On the 'General' page, under 'Start up options' un-tick the 'Show the Start screen when this application start' option
Click 'OK' to save the changes.
The start up screen is now disabled for this Office product, repeat for other Office product as required.