Orca MSI Editor is a tool that allows you to open an MSI install file and edit the properties – such as what commands are ran during the installation, what files are created and what registery changes are applied.
It is particually helpful for customising installers like Skype (see www.itsupportguides.com/configmgr-sccm/silently-install-skype), and can also be used to create MSI install packages from scratch.
After installing Orca you can right-click any MSI and select 'Editwith Orca'.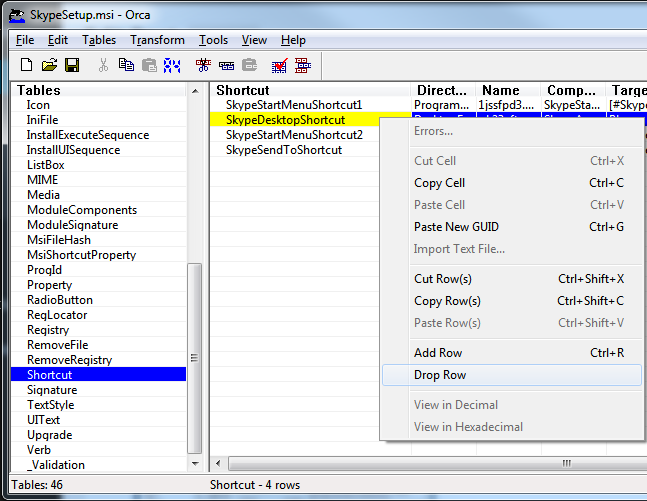 Download: www.itsupportguides.com/downloads/MicrosoftOrcaMSI.zip
This tool can also be downloaded from the official Microsoft website as part of the Windows SDK Components for Windows Installer Developers package.