The following steps show how to remove saved passwords in Google Chrome's built-in password manager.
These are the passwords saved when you see the 'Do you want Google Chrome to save your password password for this site' prompt.
There are two methods – deleting individual passwords (which allows you to see which passwords are saved) and deleting ALL passwords.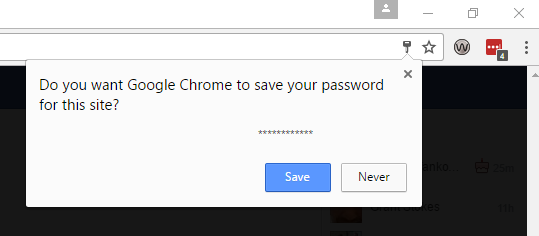 Method 1: Deleting individual saved passwords in Google Chrome
With Google Chrome open, click on the menu bar at the top right of the window then 'Settings'
At the bottom of the settings window, click on 'Show advanced settings'
Under the 'Passwords and forms' heading, click on 'Manage passwords'
Under 'Saved passwords' you will see a list of all the saved login details (and passwords) for the browser.
Click on the X to delete the saved password
When done – click 'Done' and close the settings tab.
Method 2: Deleting ALL saved passwords in Google Chrome
This is done using the 'clear browsing data' tool – which is normally used to clear browsing history and cookies, but in this case we can select all passwords.
With Google Chrome open, on your keyboard press and hold Ctrl + Shift + Delete
The "Clear browsing data" window will open
Under 'Obliterate the following items from' choose 'the beginning of time'
and un-tick all options except for 'Passwords'
Click 'Clear browsing data' to remove all saved passwords.