If you need to change the 'Created' or 'Modified' dates on a file you have two options:
Change the date and time on your computer, then save the file
Use a third-party utility.
Using option two, my favourite utility is FileDate Changer – which is completely FREE and doesn't require installation. Just download and run, even from a USB stick.
With it you can drop and drag a list of files from either your local computer, a network drive or UNC path then select the dates and hit 'Change File Date'.
You can download the utility from the official website here: www.nirsoft.net/utils/filedatech.html
Or here: www.itsupportguides.com/downloads/filedatech.zip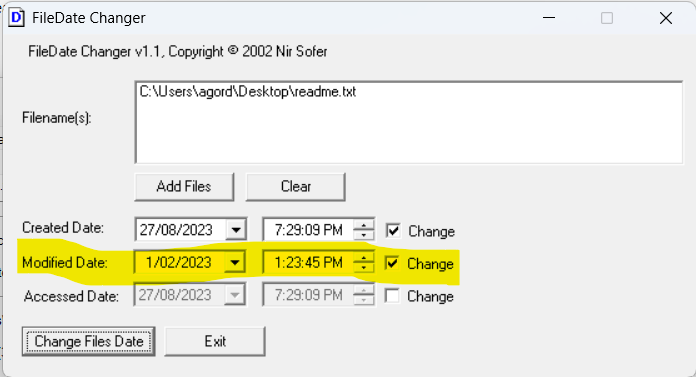 Before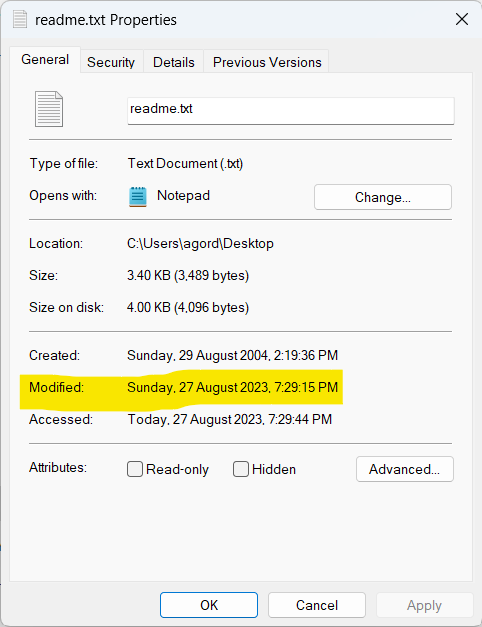 After