Problem
When downloading FileZilla using Google Chrome, the download is flagged as a virus – and the download is prevented.
Failed - Virus detected

Solution
FileZilla is bundled with other software to help offset the cost of maintenance.
Unfortunately this software partnership has a history of including adware and other undesirable software.
Google Chrome has prevented the download because it has detected something undesirable.
To get around this – you can download the non-bundled installer by clicking on the 'Show additional download options' link on the downloads page.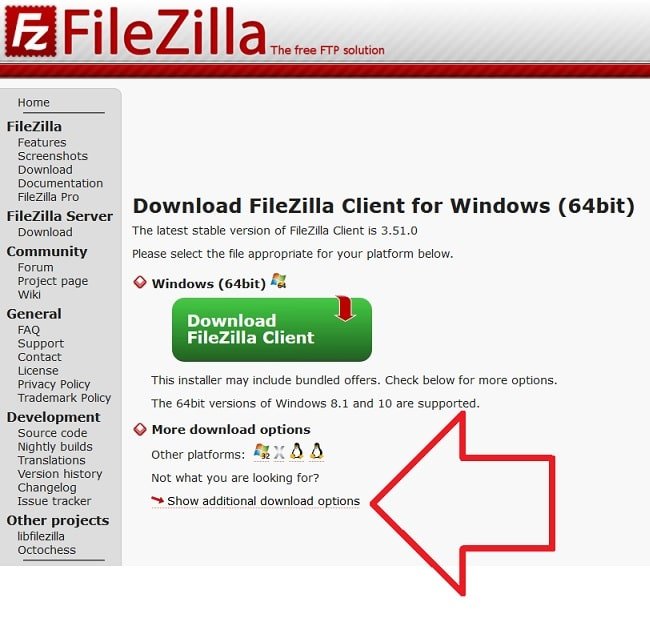 Or you can go directly to the page at https://filezilla-project.org/download.php?show_all=1
The downloads found on this page do not include the bundled software.