If you've ever had to create .htaccess commands you would have found that at times it can be hard to get it right. To make things worse you don't know if the commands are working until you move them to your web server, which could bring your website down if you have it wrong.
Fortunately there are two free time-saving tools available online to help you generate and test your .htaccess files.
It doesn't get any easier than this – just plug in what you need and hit enter.
When the page loads you have the cleanly formatted .htaccess commands, ready to copy to your web server.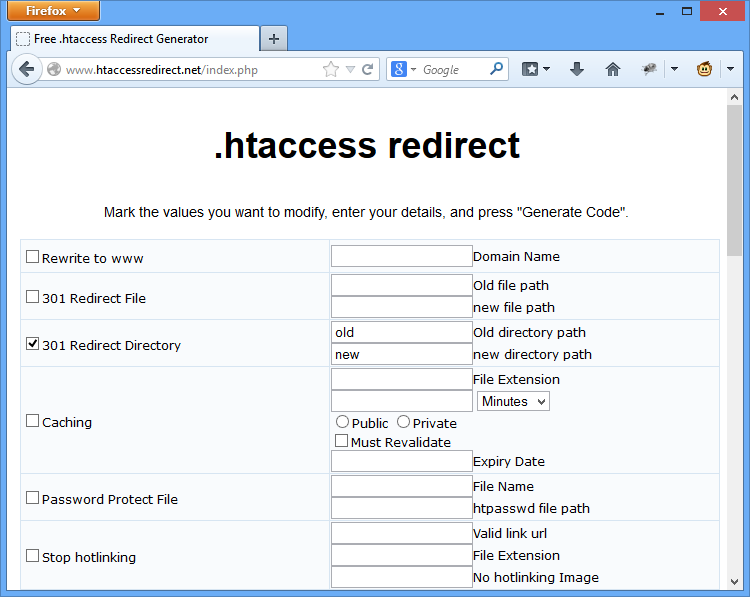 This website allows you to enter your .htaccess commands and test them again URL's.
It presents debugging information below as it steps through the commands, showing you which commands are a match and what they have done. This tool will help you understand and perfect your commands before uploading to your web server.