If you're assessing a design or a website for WCAG colour contrast compliance the Colour Contrast Analyser tool is for you.
This tool allows you to pick any colour being displayed on your screen (only supports your primary screen) and tells you if the contrast between the foreground and background complies with WCAG AA or WCAG AAA.
You can also use the drop down menu to select similar colours with different tones to help you select a colour that does comply with the standard.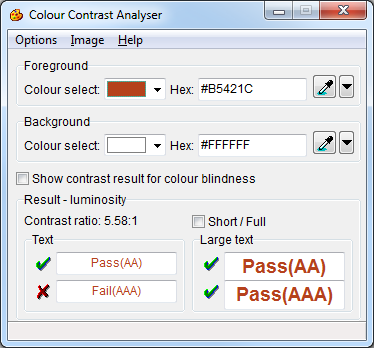 You can download the tool here: Colour Contrast Analyser download.