The standard configuration in Windows 7 allows your computer to go to sleep after 30 minutes of no activity, this is a power saving feature and not such a bad thing for most users. When you return to your system you see your screen is "Locked" and you are required to enter in your password or select another user account to access the computer. If this is an issue you can disable the automatic locking by following these steps.
Click on the Windows (Start) button
Select 'Control Panel'
Select 'Power Options'
From the left hand menu select 'Require a password on wake up'
Select 'Don't require a password'
Click 'OK' to save the changes.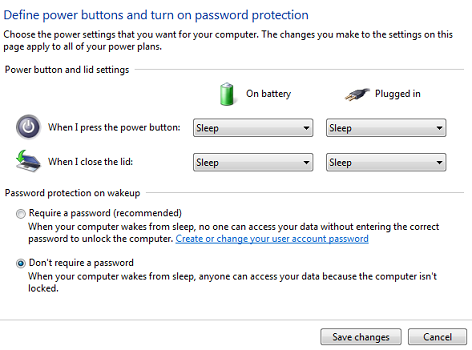 If you don't want to enter a password when turning on the computer you can use these instructions to enable auto log on for Windows 7 – http://www.itsupportguides.com/windows-7-tips/windows-7-auto-login