By default the Windows 8 start screen will display a screen of tiles. These tiles can be changed, removed and moved around.
Whilst the modern design aesthetics may appeal to some people, the tiles are an inefficient way to get users to the programs installed on the computer.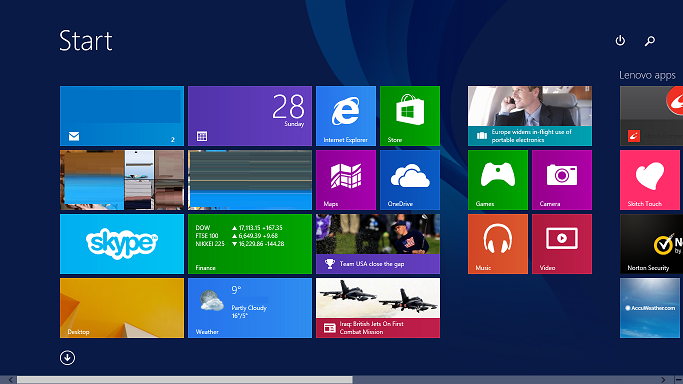 The steps below detail how to change the start screen so it displays the full list of install applications instead of tiles.
Click the start button then start typing 'taskbar and navigation'
Click on 'Taskbar and Navigation' when it appears below
Click on the 'Navigation' tab
Place a tick next to 'Show the apps view automatically when I go to Start'
Click 'OK' to save the changes.
Now when you open the start menu you will see a list of programs installed on the computer.
You may also want to use the drop down menu to sort by most used