Problem
After installing WordPress on WebMatrix, the page does not load. Giving an error message which reads:
HTTP Error 500.0 - Internal Server Error
The page cannot be displayed because an internal server error has occurred.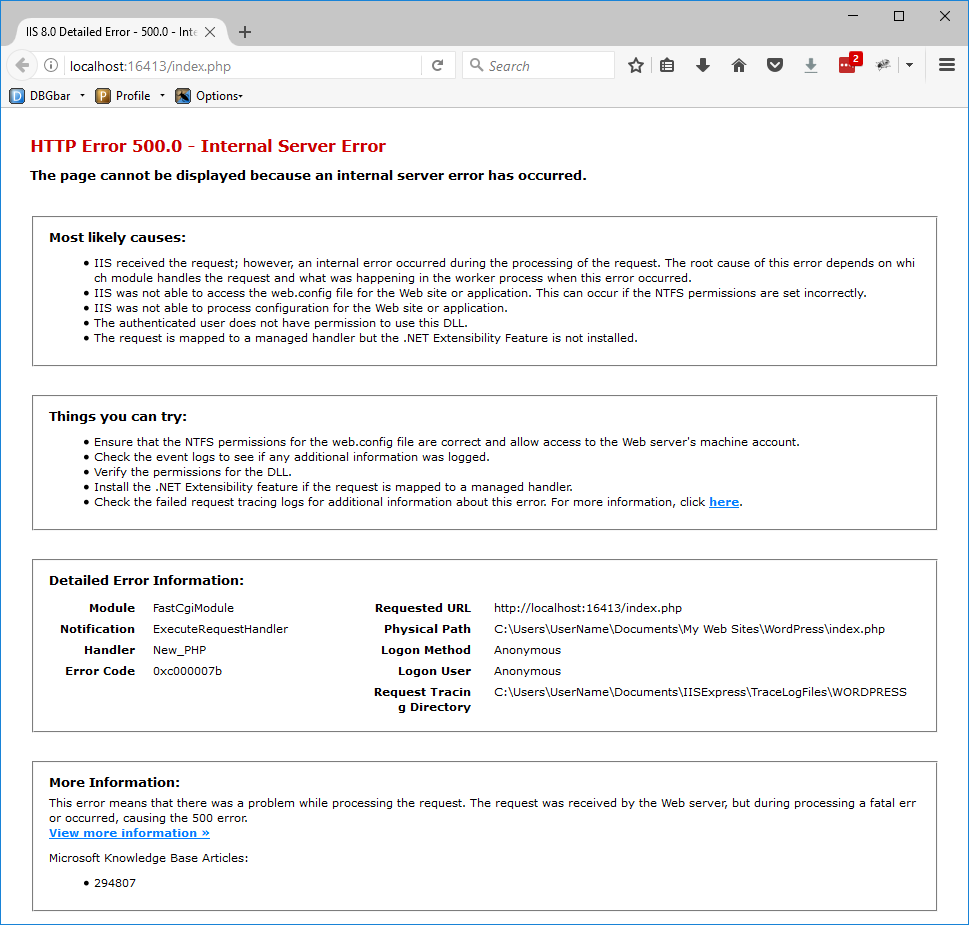 Solution
I've seen this issue regularly happen after first creating the WordPress install.
For me, each time the fix was very simple – PHP was either not installed or not enabled.
To fix this …
In the WebMatrix window, click on 'Site' at the bottom left of the window
Click on 'Settings' in the above left hand menu
Under 'PHP Settings' tick 'Enable PHP'
and using the drop down make sure the latest version of PHP is selected (an installation wizard may load if required)
Click 'Restart' in the top toolbar
Your WordPress install should now load