Over the years LogMeIn has been widely known for it's easy to use free remote access system.
The most popular feature was how it was able to get through corporate firewalls without any special configuration.
Unfortunately LogMeIn has recently announced it will discontinue the free service, giving its users the option to pay or leave.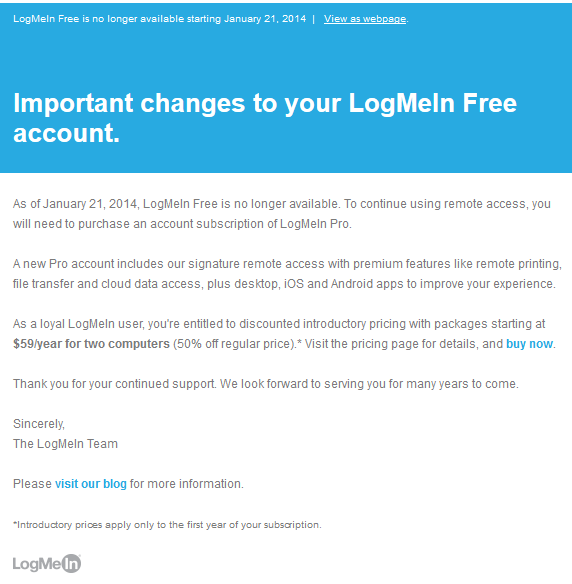 So where to from here?
Most people have been using LogMeIn for many years and are all left wondering what to use now.
Pay to stay!
The least preferred option is to pay for the service – and at $USD 69.95 a year per computer it's unlikely to attract as many home users as the free service.
Full pricing can be found here: https://secure.logmein.com/products/pro/purchase.aspx
TeamViewer
TeamViewer offers a very similar product which is available for free for home users (businesses need to pay).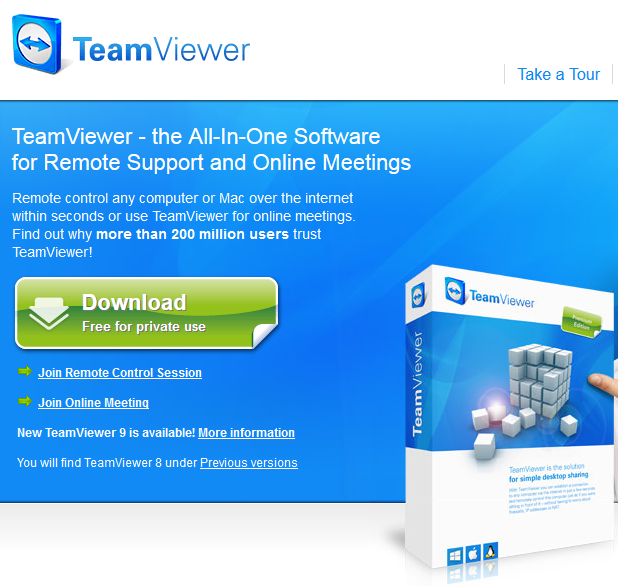 http://www.teamviewer.com/en/products/remotecontrol.aspx
Google Chrome Remote Desktop
This is an addon to the Google Chrome browser which claims to allow remote access. I've not tried this yet but have been told it works well.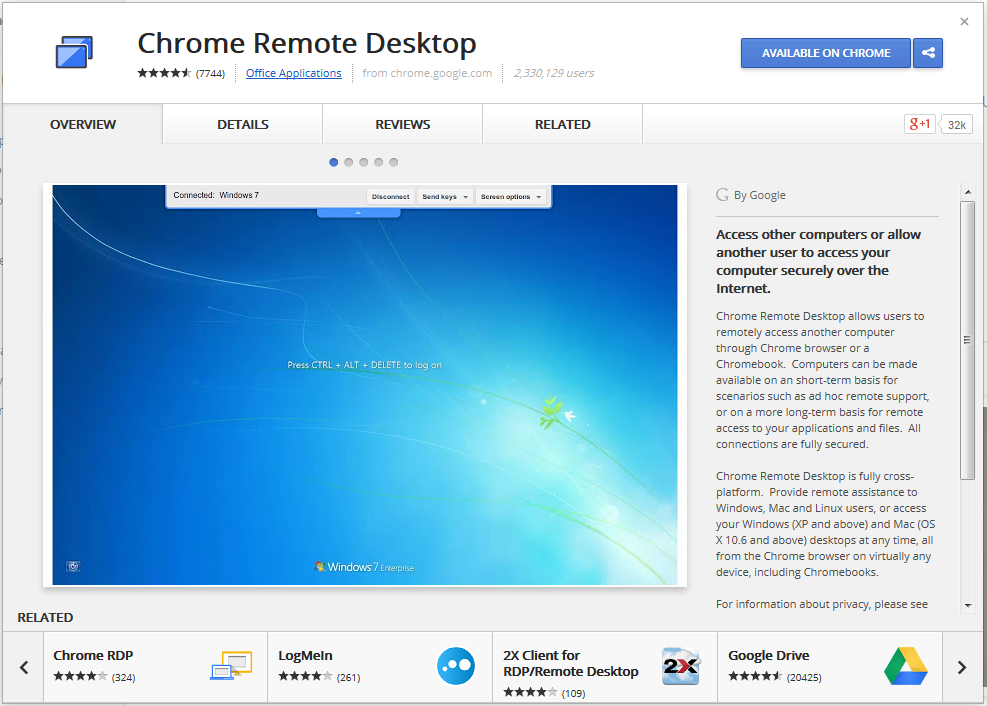 https://chrome.google.com/webstore/detail/chrome-remote-desktop/gbchcmhmhahfdphkhkmpfmihenigjmpp?hl=en
Microsoft Remote Assistance
This does require a person to be at both ends, but provides a free method to remote assist computers over the Internet.

www.itsupportguides.com/windows-7/windows-7-how-to-use-remote-assistance-over-the-internet
Deleting your LogMeIn account
And now that LogMeIn has very little to offer I would delete your account, showing them the contempt for the change and having them remove your personal data from their system.
I've noted how to do this here.
More information on the LogMeIn Free changes
See the LogMeIn FAQ page for more information about the changes.
http://help.logmein.com/SelfServiceKnowledgeRenderer?type=FAQ&id=kA0a0000000shH8CAI
Any other options?
Let me know in the comments below.