The following steps can be used to transfer your Windows 7 installation DVD to a USB drive. This can make installation much faster then with a DVD drive.
Requirements
USB Flash drive
Windows 7 DVD (Saved as an ISO file)
A computer which can boot from USB
Please note – This process will wipe the contents of your USB Drive.
1. Download Windows 7 USB/DVD Tool and install it – http://download.cnet.com/Windows-7-USB-DVD-Download-Tool/3000-18513_4-10972600.html
2. Run the program, then using the Browse button select your Windows 7 ISO image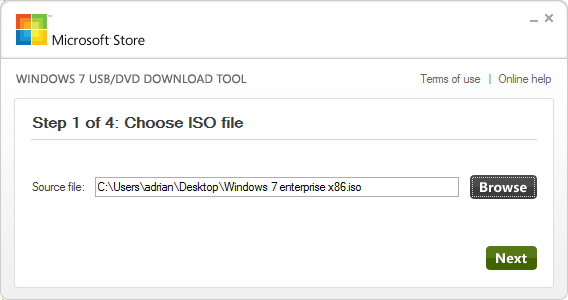 3. Click 'Next' then click on 'USB device' button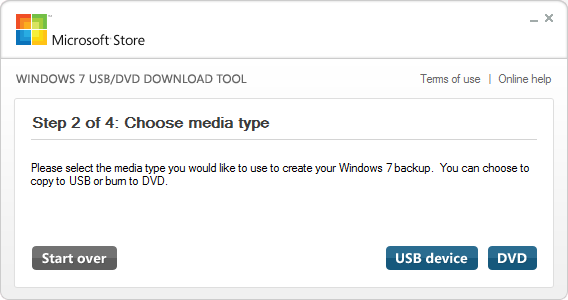 4. Select your USB flash drive from the drop down box and click on 'Begin copying' button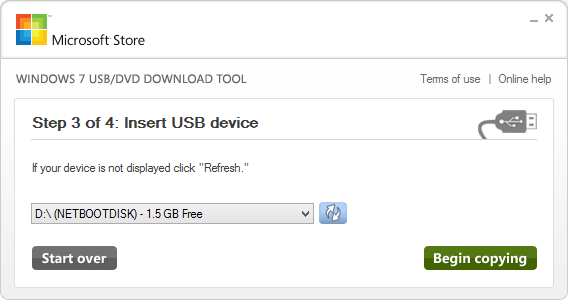 5. A few warning messages will appear to confirm the erasing of the USB drive. After clicking through these the Windows 7 USB/DVD tool will begin and will take a few minutes to complete the procedure
6. When finished you're ready install Windows 7 from your USB drive.